This is about what the Tan Son Nhat airport looked like when I landed in Vietnam in 1989.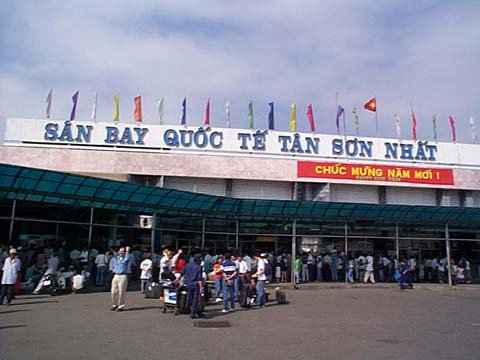 And this is what it looks like today, according to the search I did today for images.
I'll be there next Wednesday, so I will be able to report first hand. Yes, there will be pictures.
I'm going to do research for my first novel, which is nearing completion, i.e. second full draft done and editing in process. The novel is set in the San Francisco Bay Area, Bangkok and Vietnam in 1989 and is based on a trip I took there in '89 with a group of American vets who went back to Vietnam to build a clinic with the Vietnamese in Vung Tau, a town on the south coast.
I already know that Vietnam has undergone and is undergoing a sea change from the research I did while writing the novel these last two years. (Google street view can be a very useful scene research tool!) It's the smells, sounds, tastes and first hand sights that I'm after on this trip. And a sense of completion. I don't think I'll feel ready to put this book out into the world until I have been back.
I know that they are doing much better economically, but I suspect that I will be missing the old Vietnam and the simpler life that I found there when I first saw it. I have been inhabiting that world for a good part of the last two years and it has become so real for me again.
Back to revising these last twenty pages.
Bisous for now.
N2